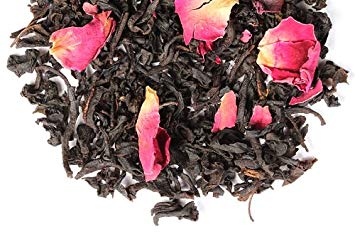 August Rose tea in bulk. Our August Rose tea invokes the sweet lingering fragrance of late summer roses winding up a garden trellis. Mellow and deliciously floral, this rose tea is balanced with the bright briskness of a Ceylon black tea. Served hot or iced, it will bring to mind green lawns, porch swings and sunny warm days.
This tea contains a high level of caffeine | Steep at 212° for 3 minutes.
This tea requires 2 weeks lead time for delivery and is only available in 1 pound bags.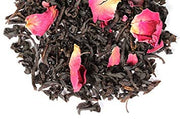 August Rose