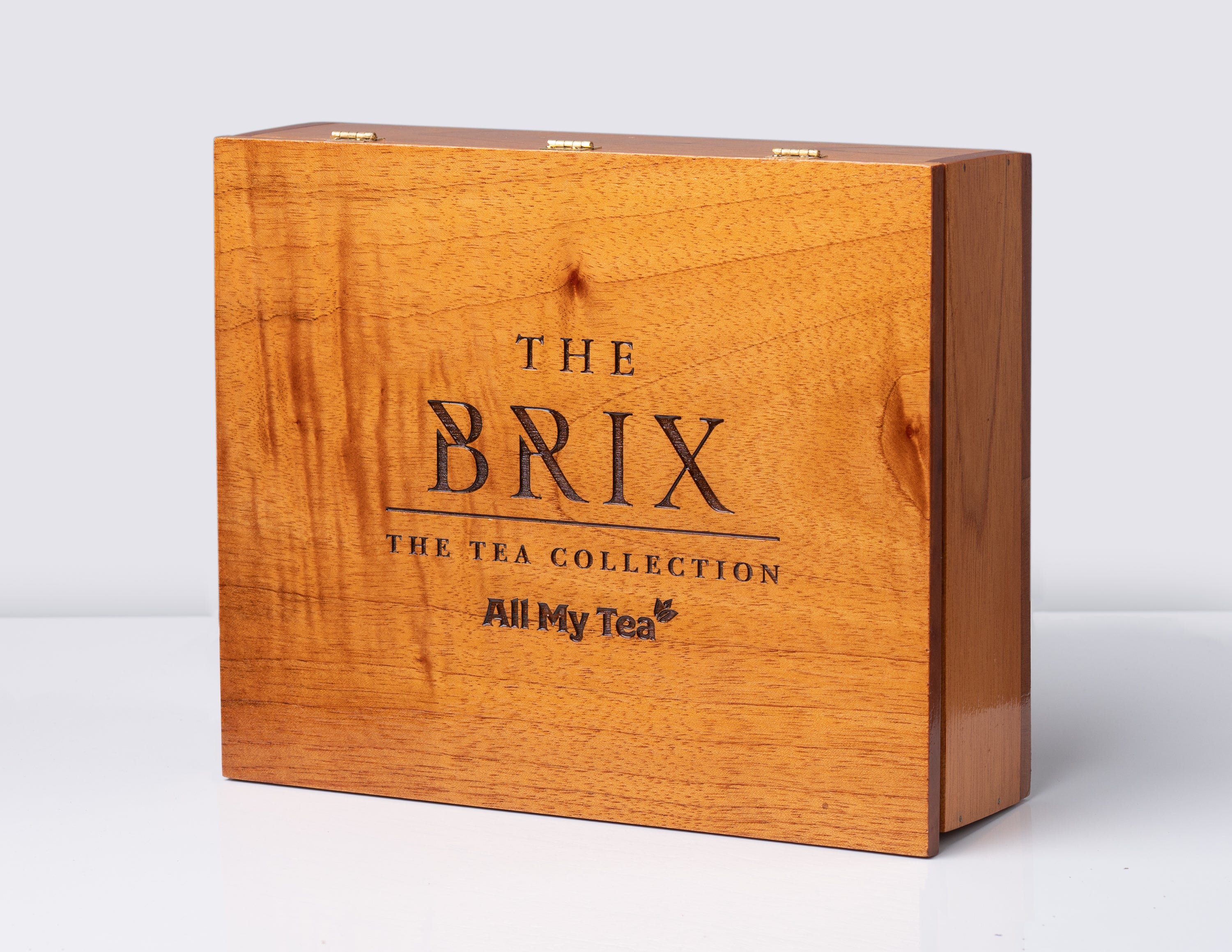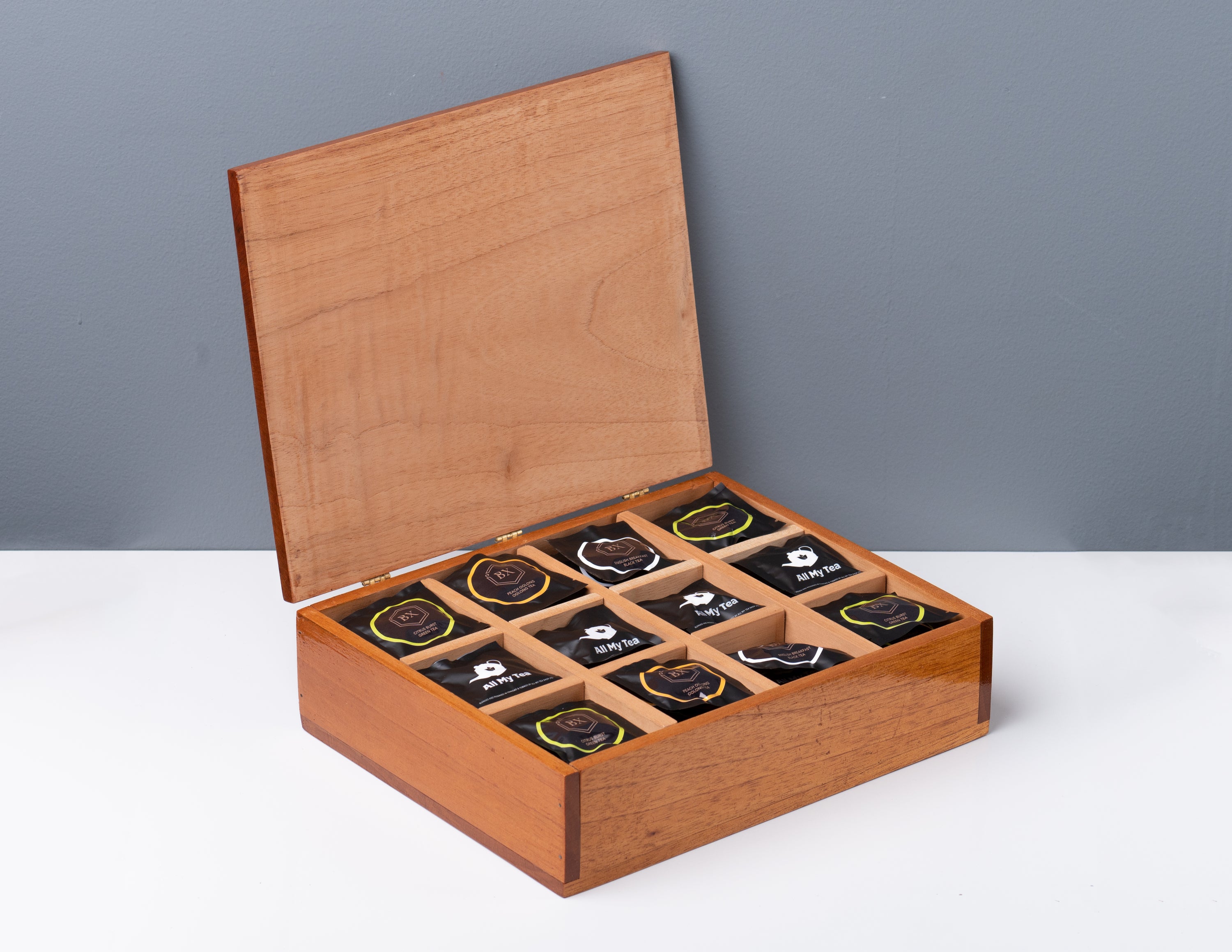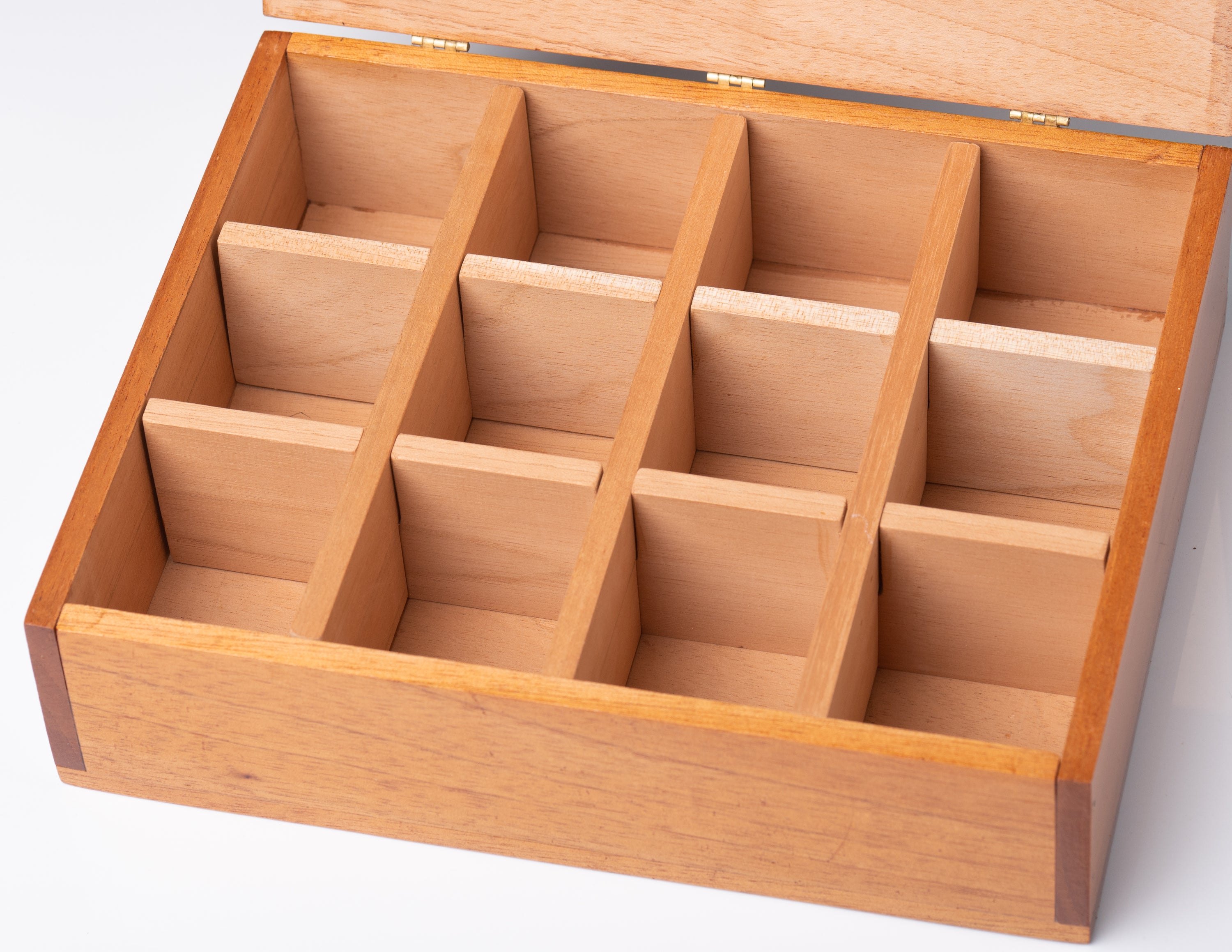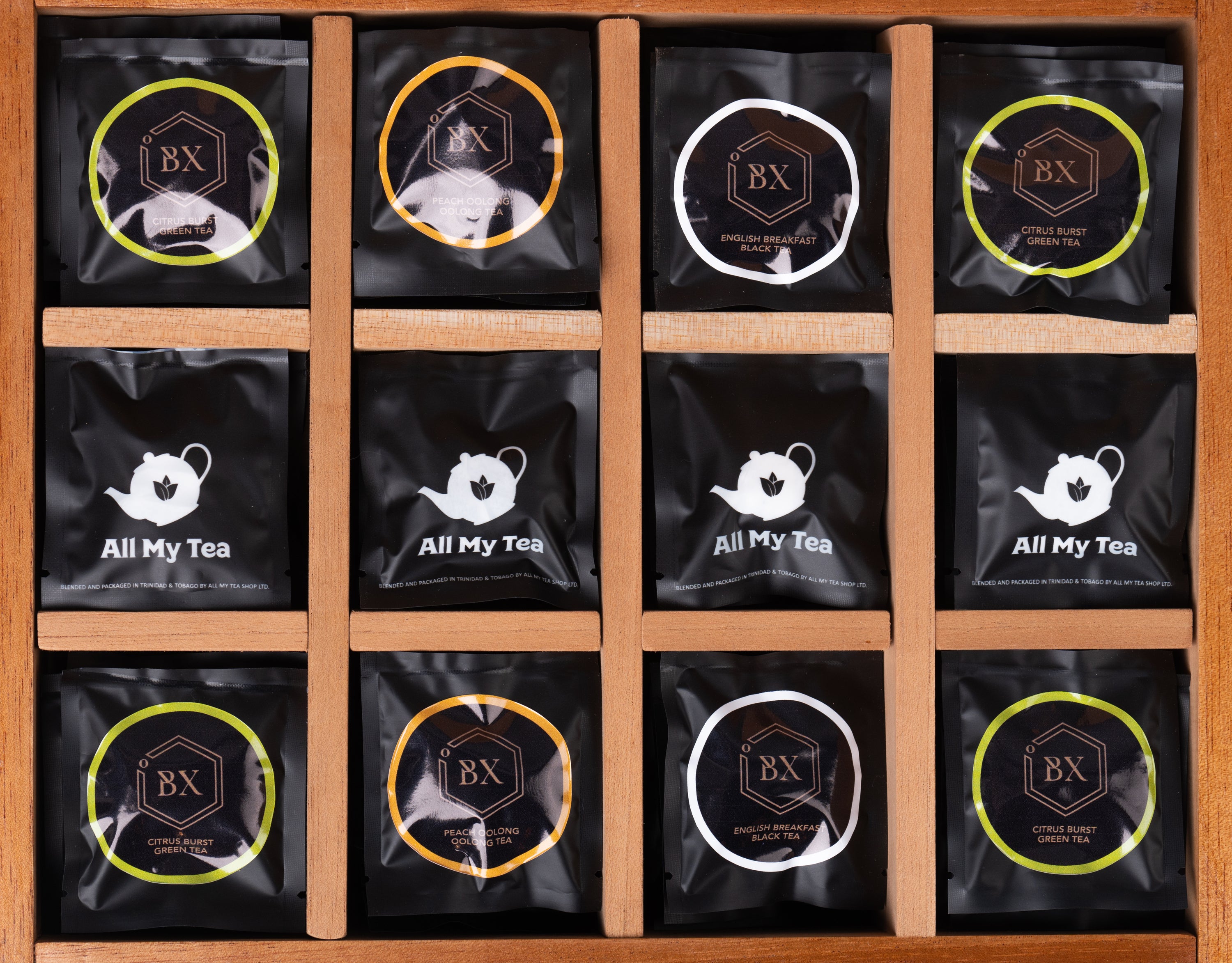 All My Tea Cedar Tea Box 12 Compartment
These quality Cedar tea boxes are varnished and are made inside of beautiful cedar wood. Our tea boxes provide a neat way to store tea leaves and tea bags and also offer space for instance for sugar or sweetener sachets. The simple little compartments means the right kind of tea is always at your fingertips.

These Cedar tea boxes make perfect accessories for the hotel and catering industries for customization please contact us via email.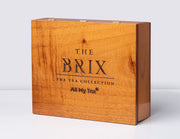 All My Tea Cedar Tea Box 12 Compartment