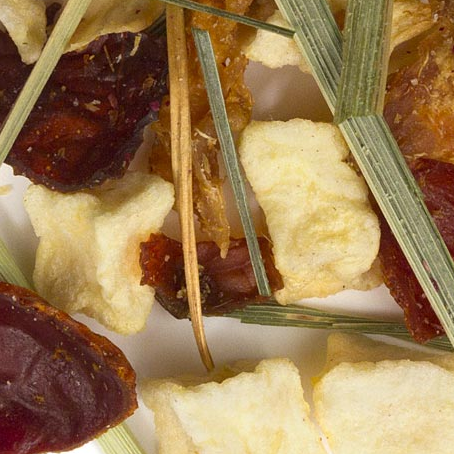 You won't have to travel far with our new herbal blend! Let Caribbean Bliss whisk you away as its bright pineapple essence transports you to a tropical paradise. A delightful tisane on its own, it will tantalize your taste buds with each sip. Enjoy it hot or cold-brewed for a truly refreshing experience that's sure to make you feel like a million bucks. There's no need to worry about packing your bags - just sit back, relax, and let Caribbean Bliss take you away!
Ingredients: Blended With
Apple Pieces, Rose Hips, Lemon Grass, Orange, Natural Pineapple Flavor, Pineapple Pieces, Rose Petals, Marigold Flowers & Natural Orange Flavor
This tea contains no caffeine | Steep at 212° for 5-10 minutes.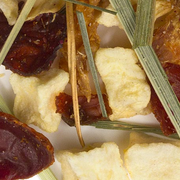 Caribbean Bliss