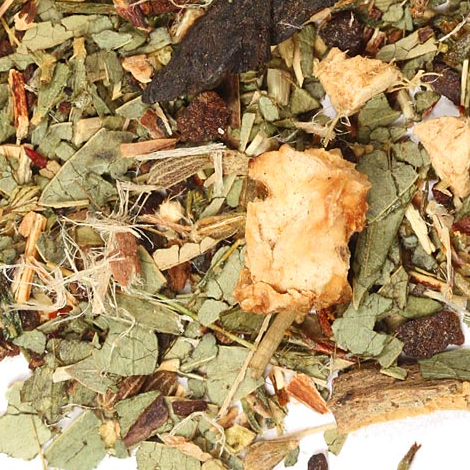 Looking for a tea that will help soothe your stomach and make you feel relaxed? Our Happy Tummy tea is the perfect blend of senna, anise, and licorice. This whole leaf tea is great for those who are looking for a natural way to calm their stomachs. The therapeutic properties of this tea make it a great choice for those who are looking for a way to relax and de-stress. This tea is also available in tea bags, making it easy to brew and enjoy. So, if you're looking for a tea that will help you feel happy and relaxed, try our Happy Tummy tea today!
Ingredients

Senna leaf, licorice root, green rooibos tea, orange peels, chicory, aniseed, slippery elm, pu erh tea & ginger root
This tea contains a low level of caffeine | Steep at 212° for 5 minutes.
WARNING: Be sure to talk with your doctor or healthcare provider before use, especially if you are pregnant or nursing, taking any medication, or if you have a medical condition. This product is not intended to diagnose, treat, cure, or prevent any disease. Intended for adult use only.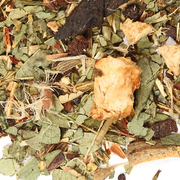 Happy Tummy