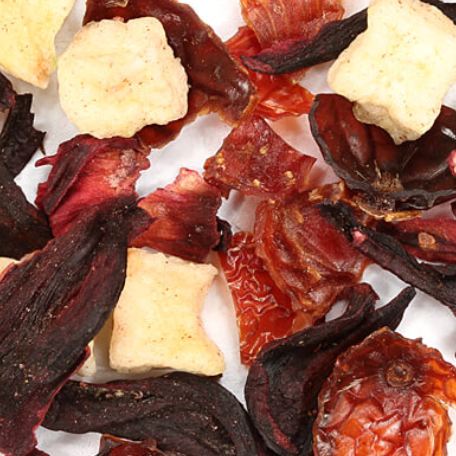 This pina collada-inspired tea will have you dreaming of tropical getaways with its delightful combination of pineapple, coconut, apples, rose hips and hibiscus. It's the perfect balance of tartness from the citrus notes and sweetness from the coconut that makes this invigorating brew so refreshing. So pour a cup, sit back, and let your senses be transported to a place of pina collada paradise. No caffeine, no added sweeteners - just pure bliss in every sip. Enjoy!
Blended With

 

Rose Hips, Hibiscus, Apple Pieces, Coconut, Natural Pineapple Flavor, Pineapple Pieces & Natural Coconut Flavor
This tea contains no caffeine | Steep at 212° for 5-10 minutes.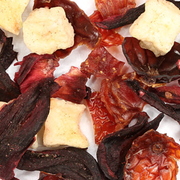 Pineapple Escape