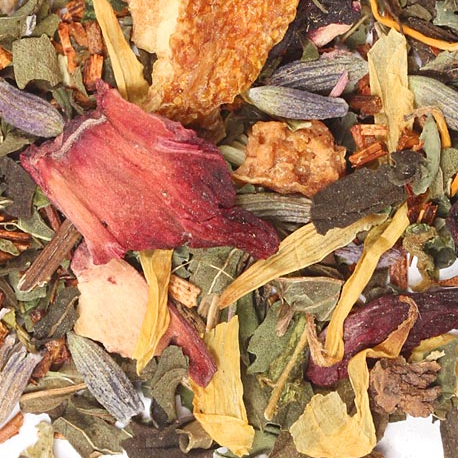 This afternoon blend is designed to help you wind down after a long day's work for a relaxing evening.
Blended with hibiscus flowers, orange peels, rooibos tea, peppermint leaves, licorice root, milk thistle, passion flowers inclusion, lavender flowers, lemon balm & marigold flowers
This is a decaf tea | Steep at 212° for 5-10 minutes.
WARNING: Be sure to talk with your doctor or healthcare provider before use, especially if you are pregnant or nursing, taking any medication, or if you have a medical condition. This product is not intended to diagnose, treat, cure, or prevent any disease. Intended for adult use only.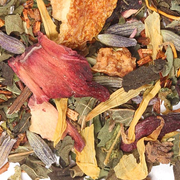 Soothing Daydream